After a long hiatus, I continue with my series of small articles on units affiliated with the Local Defence Forces (LDF), looking in this case at Fawj al-Nabi al-Akram ("The Most Noble Prophet Regiment"), whose name refers to the Prophet Muhammad.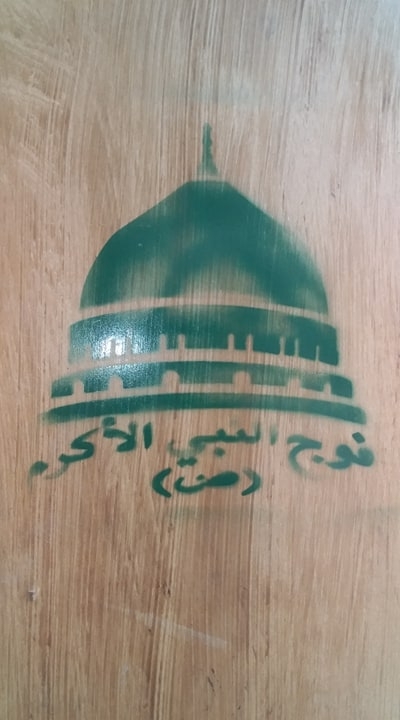 Fawj al-Nabi al-Akram was formed some 5-6 years ago in the Damascus area. It has participated in battles in a number of places including the Palmyra area, Deir az-Zor and the north Hama countryside. The group has 'martyrs' and wounded from both ordinary personnel and sub-unit leaders within its ranks. As of April 2019, Fawj al-Nabi al-Akram was concentrated in the Halfaya area in north Hama countryside. As of the time of writing, the unit has not participated in the frontline assaults in north Hama countryside that have seen government forces recapture localities like Qal'at al-Mudiq.
Like some other LDF units, the group has direct relations with Iran's Islamic Revolutionary Guard Corps. Interestingly, the commander of Fawj al-Nabi al-Akram is himself Iranian: an individual called al-Hajj Kadhim, who has participated in assault operations alongside the regiment's fighters. Below al-Hajj Kadhim is the 'battalion commander' of Syrian Druze origin. Previously, Fawj al-Nabi al-Akram consisted of two 'battalions' (kata'ib) but has been brought together as one battalion composed of squadrons and contingents.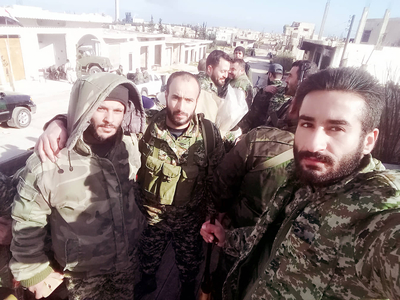 Members of Fawj al-Nabi al-Akram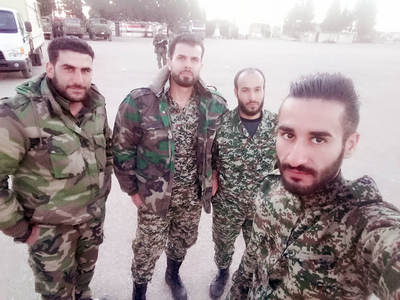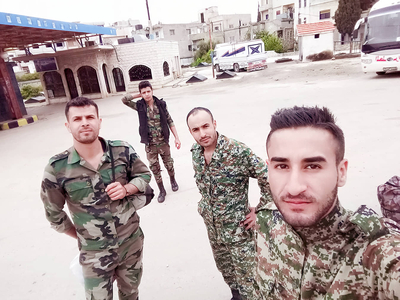 As is the case with other LDF units, the Syrian army officers have also been involved in Fawj al-Nabi al-Akram. Previously, there was a colonel in the group, but now there are lieutenants and first lieutenants who have been assigned to the regiment (cf. Fawj al-Hadi and Saraya Fursan al-Basil for Syrian army officer assignments to LDF units).