I have previously written about Druze militias in Suwayda province and other areas of southern Syria here and here. To summarize briefly the conclusion of those studies, it is clear that 'Jaysh al-Muwahhideen' ('Army of the Monotheists/Unitarians') and 'Forces of Abu Ibrahim' are banners for Druze militias of mainly pro-Assad orientation, working with regime forces via 'Popular Committees' that had been set up in coordination with the regular Syrian army; further, the boundaries are not always so clear cut between these militias/banner names and organized regime forces. Indeed, many of the localities where these Druze militia banners are advertised are alsoidentifiable sources of recruits for the Syrian army and the National Defence Force (NDF: an evolution from Popular Committees). Unfortunately though,Wikipedia, in attempting to summarize my work, erroneously presents 'Jaysh al-Muwahhideen' as a coherent military group spanning localities.
In any event, I present the northern Suwayda province village of Dama as a new case study into the use of the banner 'Jaysh al-Muwahhideen' for Druze militias: around a month ago (16 August), the locality came under attack from rebel forces, subsequently being occupied by them. These rebels were purportedly from Jabhat al-Nusra, though it should be noted that the source for this claim is regime sourcing and so of course the attack will be ascribed to Jabhat al-Nusra, considering that there is no Islamic State presence in Deraa or Suwayda provinces. The locality was reportedly recaptured from rebel forces in less than 24 hours, albeit with some casualties among the Druze locals. A 'Jaysh al-Muwahhideen' activist source gives the following 'martyrs' list for the "Battle of Dama" (this list also contains 'martyrs' for a battle in a nearby locality called Deir Dama):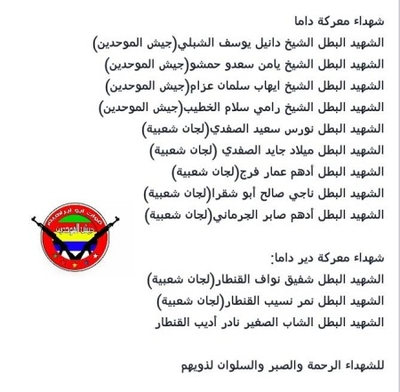 To translate, the names of the 'martyrs' for Dama are:
Sheikh Danial Yusuf al-Shabali (Jaysh al-Muwahhideen)
Sheikh Yamin Sa'adu Hamsho (Jaysh al-Muwahhideen)
Sheikh Ihab Salman Azzam (Jaysh al-Muwahhideen)
Sheikh Rami Salam al-Khatib (Jaysh al-Muwahhideen)
Nuris Sa'id al-Safidi (Popular Committees)
Milad Jayid al-Safidi (Popular Committees)
Adham Ammar Faraj (Popular Committees)
Naji Saleh Abu Shaqra (Popular Committees)
Adham Saber al-Jaramani (Popular Committees)
Here also are photos of some of those mentioned above: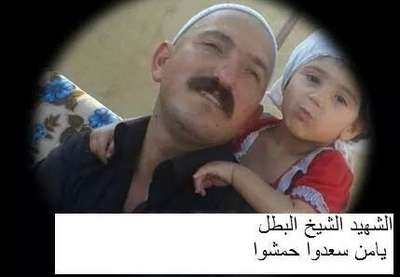 Sheikh Yamin Sa'adu Hamsho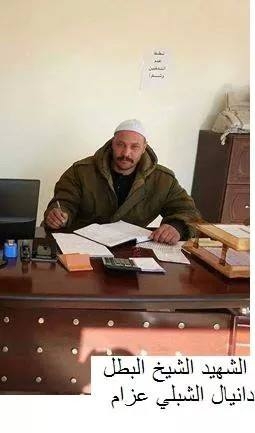 Sheikh Danial al-Shabali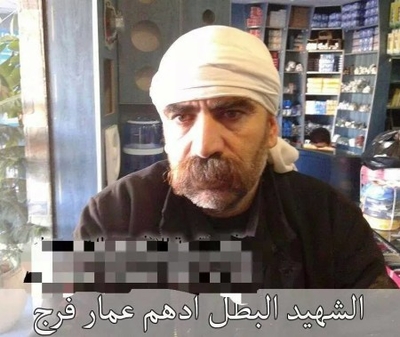 Adham Ammar Faraj, said to be from the Suwayda village of Ghariya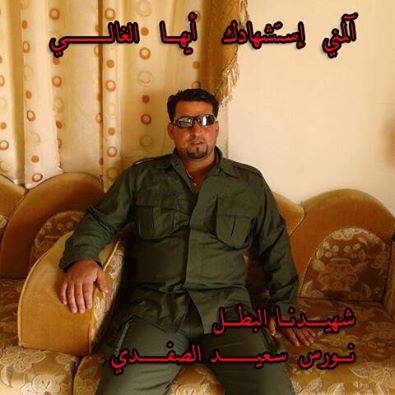 Nuris Sa'id al-Safidi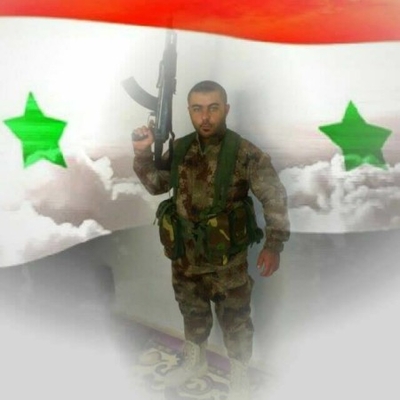 Adham Saber al-Jaramani
Pro-regime TV claims a variety of forces who helped to recapture Dama from the rebels, including Popular Defence Committees, the Ba'ath Brigades and the Syrian army. Of interest though is the 'Jaysh al-Muwahhideen' graphic above that distinguishes 'martyrs' according to 'Jaysh al-Muwahhideen' or the 'Popular Committees'. According to this source in an interview with me, the distinction made between the 'Jaysh al-Muwahhideen' and the Popular Committees is as follows:
"Jaysh al-Muwahhideen is composed of mashayakh [Druze sheikhs] protecting the land, honor and religion against every attacker- whoever he may be- and is independent. Popular Committees are composed of families supporting the army."
This re-affirms a familiar line of the Druze militia narrative of strict self-defence and repelling anyone who infringes on Druze land- regime-affiliated or rebel. It should also be noted that on the day of the attack on Dama, Druze militias under a variety of names in Suwayda province (Jabal al-Arab) issued astatement under a Jaysh al-Muwahhideen umbrella banner:
"Jaysh al-Muwahhideen in Syria announces general mobilization and all targets in the line of its fire, and warns that any operations within Jabal al-Arab will be met with a severe response and without mercy.
- Saraya Sultan al-Atrash
- Kata'ib Abu Ibrahim
- Saraya al-Jabal
- Special Forces: Jabal Commandoes
- Saraya Souria al-Assad
- Kata'ib al-Tawheed"
What to make of the testimony relayed regarding the 'Popular Committees/Jaysh al-Muwahhideen' distinction? It may make sense here at the local level of the village of Dama and the surrounding area: that is, perhaps Druze mashayakh in Dama have organized their own 'Jaysh al-Muwahhideen' militia intended only for local mashayakh and without help in the first place from the Syrian army. Yet in practice the distinction is meaningless, because there is no evidence of concern about the regime infringing on Druze land in Dama. The natural result is that there will be close coordination with regime forces- in the form of the Syrian army with the Popular Committees- to repel attacks on the area, which will for the foreseeable future be the work of rebels trying to bring Suwayda province out of government control. This translates to an Assad-aligned orientation, which is in fact apparent from the source I interviewed anyway. In short, the case study of Dama reinforces the conclusions from the earlier studies mentioned above.